Description
It's back!!!
The Fan Fest run by fans for fans, about our favorite team from Flushing Queens,NY.
Autographs!
Panels!
Great food and beverages!
Trivia!
Prizes!
Vendors with great baseball merchandise and memorabilia!
Tickets
We were asked by folks in the past just to have General Admission Only tickets and we listened. We separated out the autograph tickets where you can buy singles, a combo pack, or a VIP pack.
Why is the admission price higher then in the past?
You have made the QBC so successful, we had to go to a bigger venue and as such, venue fees have gone up. We have done our best to keep prices as low as possible to ensure as many fans can participate.
What guests are we having?

JERRY KOOSMAN
1969 World Series Champion Jerry Koosman will be having his number 36 retired in Flushing in 2020. This will be Jerry's first time speaking in front of a live crowd since the announcement. Jerry will be doing an hour long panel with crowd Q and A.
Usually our guests sign for around an hour after their panels. However Jerry has expressed to us that he may not be able to sign day of the QBC. Because we wanted him here and we obviously don't want to him to overexert himself we agreed on an alternative. We will be offering for sale a package of a Limited Edition Dave Majo QBC 2020 exclusive print pre-signed by Jerry plus a photo op with your camera.
If Jerry feels up to it, he mght be able to sign later in the day, however we will not know that until the day of the QBC.
PLEASE NOTE - Those who have already purchased one of the Koosman Packages (either the pre-signed print or VIP package) will have priority access to purchase an additional autograph should they be available. In addition, package purchasers wil also receive a discount off the additional Jerry Koosman autograph.
We hope you understand why we have to offer the autographs like this with Jerry. We know it isn't ideal but we really wanted Jerry to be at the QBC this year and to be able to get you his autograph if you wanted it.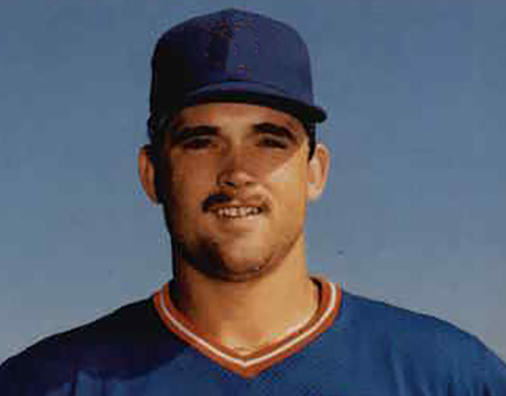 HOWARD JOHNSON
A fan favorite NY Met, Hojo was part of the 1986 World Series team, became part of the 30/30 club (30 Home Runs/30 Stolen Bases), the 1991 NL Home Run and RBI leader, and former Mets coach. HoJo will be doing an hour panel with crowd Q and A along with an autograph signing. We are very happy to have HoJo joining us in 2020. We have been trying to have him at the QBC for a few years now and timing just didn't work out. We know you guys have been asking for him and we have finally been able to pull it off.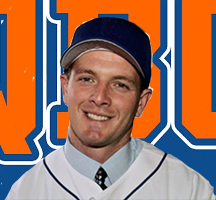 BILLY WAGNER
One of only 5 pitchers with over 100 saves for the Mets, Billy Wagner was an integral part of the 2006 NL East Championship team, compiling 40 saves and finishing 6th in Cy Young balloting that year.
Billy spent 4 years in Flushing, amassing 101 saves, 2 All-Star appearances and collected his milestone 300th career save in 2006.
Billy is currently 6th all-time in Saves with 422 and in 2019 appeared on the Hall of Fame ballot for the 4th time collecting 16.7% of votes, his 2nd consecutive increase in voting percentage.
Billy will be doing an hour panel with audience Q&A followed by an autograph session.
PLEASE NOTE THAT THE LINEUP IS SUBJECT TO CHANGE
BY PURCHASING TICKET(S) YOU AGREE TO THE TERMS BELOW.*
LICENSE; EJECTION AND CANCELLATION; NO REDEMPTION VALUE
YOU AGREE TO COMPLY WITH ALL OF THE EVENT PROVIDERS' APPLICABLE RULES, POLICIES, TERMS AND CONDITIONS ("EVENT PROVIDER RULES"). EVENT PROVIDERS RESERVE THE RIGHT, WITHOUT REFUND OF ANY AMOUNT PAID, TO REFUSE ADMISSION TO, OR EJECT, ANY PERSON WHOSE CONDUCT MANAGEMENT DEEMS DISORDERLY, WHO USES VULGAR OR ABUSIVE LANGUAGE OR WHO FAILS TO COMPLY WITH EVENT PROVIDER RULES. BREACH OF TERMS OR RULES WILL TERMINATE YOUR LICENSE TO ATTEND THE EVENT WITHOUT REFUND. A TICKET IS A REVOCABLE LICENSE AND ADMISSION MAY BE REFUSED UPON REFUNDING THE TICKET'S FACE AMOUNT. A TICKET IS NOT REDEEMABLE FOR CASH.
RECORDING, TRANSMISSION AND EXHIBITION
YOU AGREE THAT THE EVENT FOR WHICH YOU PURCHASE TICKETS IS A PUBLIC EVENT, THAT YOUR APPEARANCE AND ACTIONS INSIDE AND OUTSIDE THE VENUE WHERE THE EVENT OCCURS ARE PUBLIC IN NATURE, AND THAT YOU HAVE NO EXPECTATION OF PRIVACY WITH REGARD TO YOUR ACTIONS OR CONDUCT AT THE EVENT. YOU GRANT PERMISSION TO US AND THE EVENT PROVIDER(S) TO UTILIZE YOUR NAME, IMAGE, LIKENESS, ACTS, POSES, PLAYS, APPEARANCE, MOVEMENTS, AND STATEMENTS IN ANY LIVE OR RECORDED AUDIO, VIDEO, OR PHOTOGRAPHIC DISPLAY OR OTHER TRANSMISSION, EXHIBITION, PUBLICATION OR REPRODUCTION MADE OF, OR AT, THE EVENT (REGARDLESS OF WHETHER BEFORE, DURING OR AFTER PLAY OR PERFORMANCE) FOR ANY PURPOSE, IN ANY MANNER, IN ANY MEDIUM OR CONTEXT NOW KNOWN OR HEREAFTER DEVELOPED, WITHOUT FURTHER AUTHORIZATION FROM, OR COMPENSATION TO, YOU OR ANYONE ACTING ON YOUR BEHALF.
YOU ARE SUBJECT TO SEARCH
YOU AND YOUR BELONGINGS MAY BE SEARCHED ON ENTRY TO THE EVENT. YOU CONSENT TO SUCH SEARCHES AND WAIVE ANY RELATED CLAIMS THAT MAY ARISE. IF YOU ELECT NOT TO CONSENT TO SUCH SEARCHES, YOU MAY BE DENIED ENTRY TO THE EVENT WITHOUT REFUND OR OTHER COMPENSATION. UNDER CERTAIN FACILITY RULES, CERTAIN ITEMS MAY NOT BE BROUGHT INTO THE PREMISES, INCLUDING WITHOUT LIMITATION, DRUGS, CONTROLLED SUBSTANCES, , LASER POINTERS, STROBE LIGHTS, IRRITANTS (E.G., ARTIFICIAL NOISEMAKERS), BUNDLES AND CONTAINERS.
By purchasing a ticket and by your presence at Queens Baseball Convention 2020, you consent to be photographed, filmed and/or otherwise recorded. Your entry constitutes your consent to such photography, filming and/or recording and to any use, in any and all media throughout the universe in perpetuity, of your appearance, voice and name for any purpose whatsoever in connection with the production presently entitled: Queens Baseball Convention 2020 or QBC 2020.
You understand that all photography, filming and/or recording will be done in reliance on this consent given by you by entering the venue.
FAQs
How can I contact the organizer with any questions?
Email
Twitter
@QBConvention
@mediagoon
@dtwohig
What are my transportation/parking options for getting to and from the event?
LIRR- The stop is right in front of Mulcahy's.
There is also plenty of parking in the LIRR lots which are in the vicinity
What's the refund policy?
Sorry there are no refunds given unless event is cancelled.
Do I have to bring my printed ticket to the event?
We prefer that you do to speed up entry but you can use mobile phone to enter.
Is it ok if the name on my ticket or registration doesn't match the person who attends?
Yes it is okay as long as it is a valid ticket.