Updated program schedule HERE (updated August 21st)
WHAT IS THE QUEENS BASEBALL CONVENTION?
A mid-winter gathering of fans of baseball, held in Queens. Our design is a combination of "Fan Fest" meets "Comic Con."
The spirit of the day is for the fans to get together, celebrate baseball in Queens, and to bring the kiddies and bring the wife.
Events will range from appearances by players, panels, trivia, mascot appearances…and a whole lot more.
WHAT WAS 2014 LIKE?
Attendees included Ron Darling, Ed Kranepool, Art Shamsky and Mr. Met. You can see a recap of QBC14 here.
WHAT WILL BE AT QBC15?
Here is the updated programming schedule, updated August 21st with several panels and a player tease.
WAIT YOU WANT ME TO BUY TICKETS AND YOU CAN'T TELL ME WHO IS COMING?
We're not trying to be annoying. We are trying to make this bigger and better than last year. We could hand in the same type of event as last year and it would be great again.
The hope here is that we now have credibility with you, and by selling advance tickets we will have more working capital to grow the event…specifically players.
OK, I GET IT. WHEN AND WHERE IS IT?
January 10, 2015 at McFadden's Citi Field.
HOW MUCH TO GET IN?
$35
ARE AUTOGRAPHS INCLUDED?
We are working with player reps but the plan is that like last year your admission will get you two "free" autographs.  We will make sure the players are of similar caliber to last year (which were Darling and Kranepool.)
We may be able to get more players to come if we work out some other scenarios.  So maybe "Joe Player" comes, does some panels, and if you want his autograph too you can go to a table and pay some amount.  And if autographs (beyond the two mentioned above) don't interest you then you don't have to spend extra, but the player is still there and maybe does some panels.
This is the part where you guys buying in advance off good faith and last year's reputation helps us make it bigger and better by giving us working capital to reinvest in this part.
I LIKE THAT LOGO.  THAT WOULD LOOK GOOD ON A T-SHIRT.
We're kicking things off with a ticket and tee offer.  $45 gets you in the door and you get your t-shirt day on the day of the event (extra $2 for larger sizes.).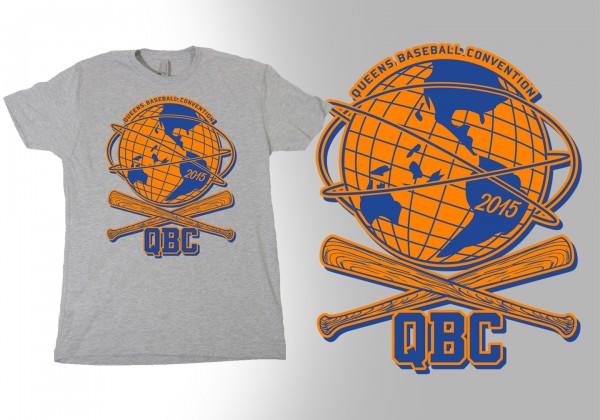 COOL. I'M EXCITED. HOW DO I BUY TICKETS?
Right here!
It was a lot of fun working on QBC this week.
Some new items.
Our Number One choice of player is going to come and do a panel and sign autographs.  You will be very excited when you hear his name and see his smile.
We've added panels for the 86 Mets Movie, and a fan-based Decades panel.  Those are in addition to the previously announced Meaningful Games In September panel and discussion, and the Uni Watch panel.
You can find all the latest on the programming page.  I have to go call some mascots.  Much more to come!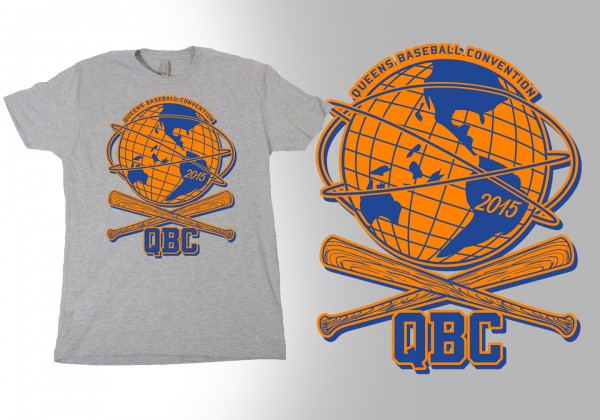 Yesterday I had a deep conversation about 1986 Met which should be finalized today or tomorrow.  Also discussing Other 1986 Met and Other 1986 Met who is not Terry Collins who was not a 1986 Met.
We're ready to start putting together the panels.  Paul Lukas from Uni Watch has agreed to host another uni-panel so that's a great start.
If you'd like to suggest a pane hit me up at shannon@metspolice.com and put QBC Panel in the title.  I get lots of email at that address and things sometimes get buried.
The event is Saturday January 10th at McFadden's Citi Field.  We'll start at noon.  Tickets/Ticket and tee offer below.  Follow us on twitter (@qbconvention) and Facebook and QBC15.com
&nbsp